Feministic performance in collaboration with Margo Labonina and Masha Lamzina tells a story about women discussing in social media other women suffered from sexual abuse.
Artists knitted with their hands a mat from ripped women's tights. In the end, the ready mat was put on the floor so everyone can wipe their feet on it.
Idea: Tanya Nelmina
Performers: Tanya Nelmina, Margo Labonina.
Stage design, performers' images: Masha Lamzina, Alexey Korotkov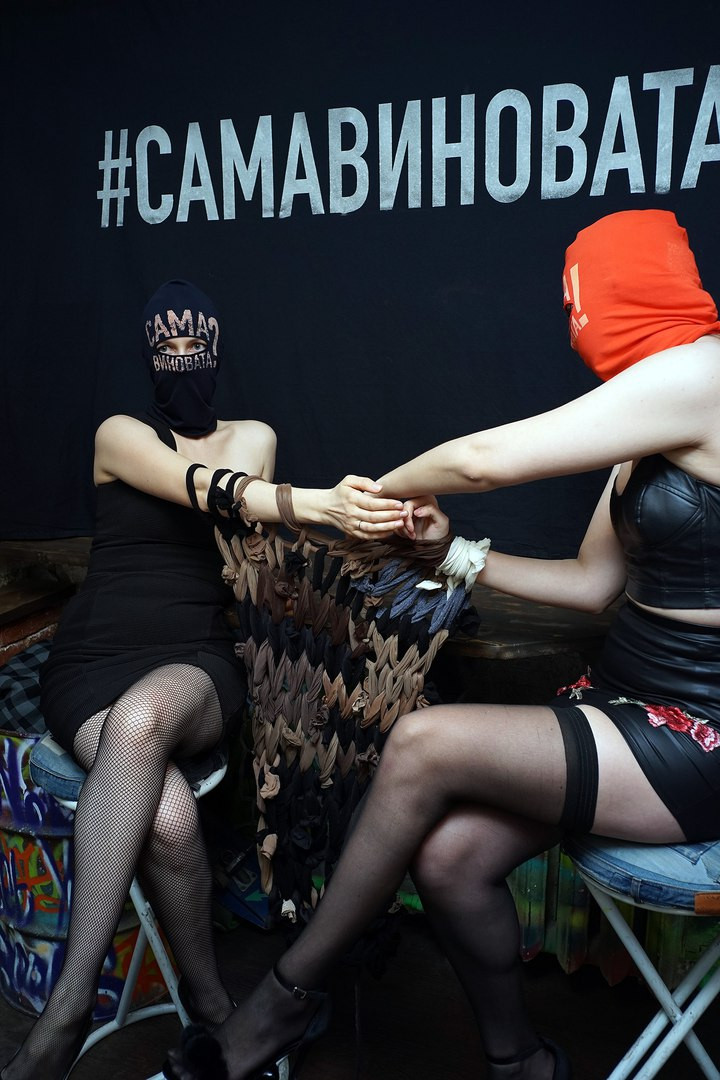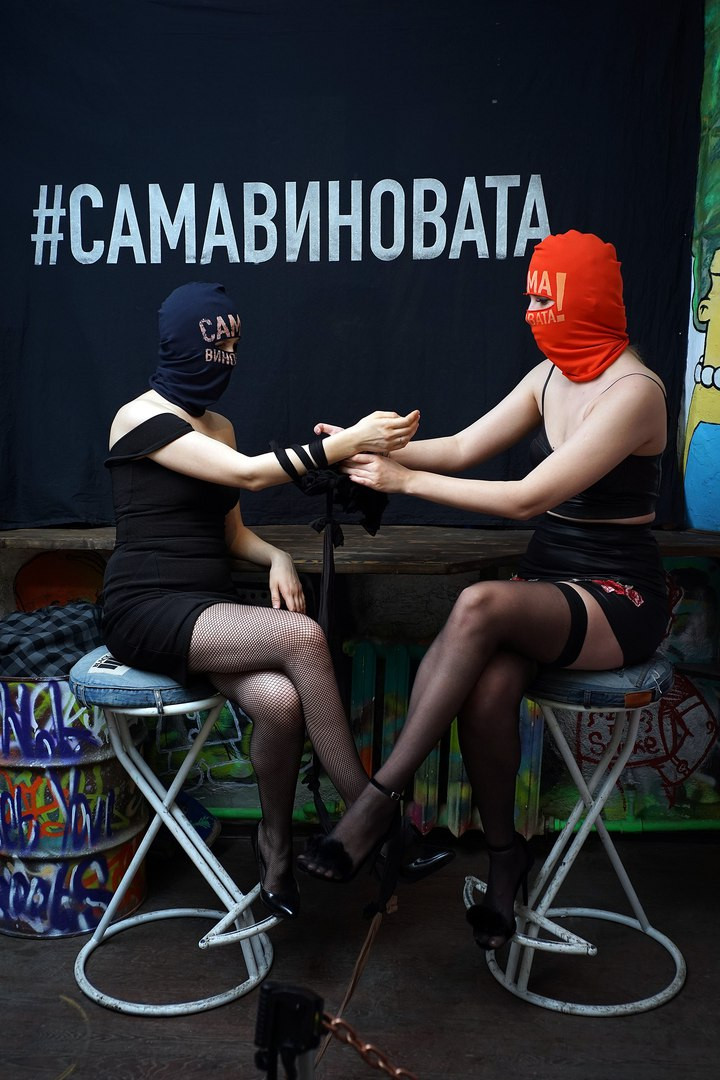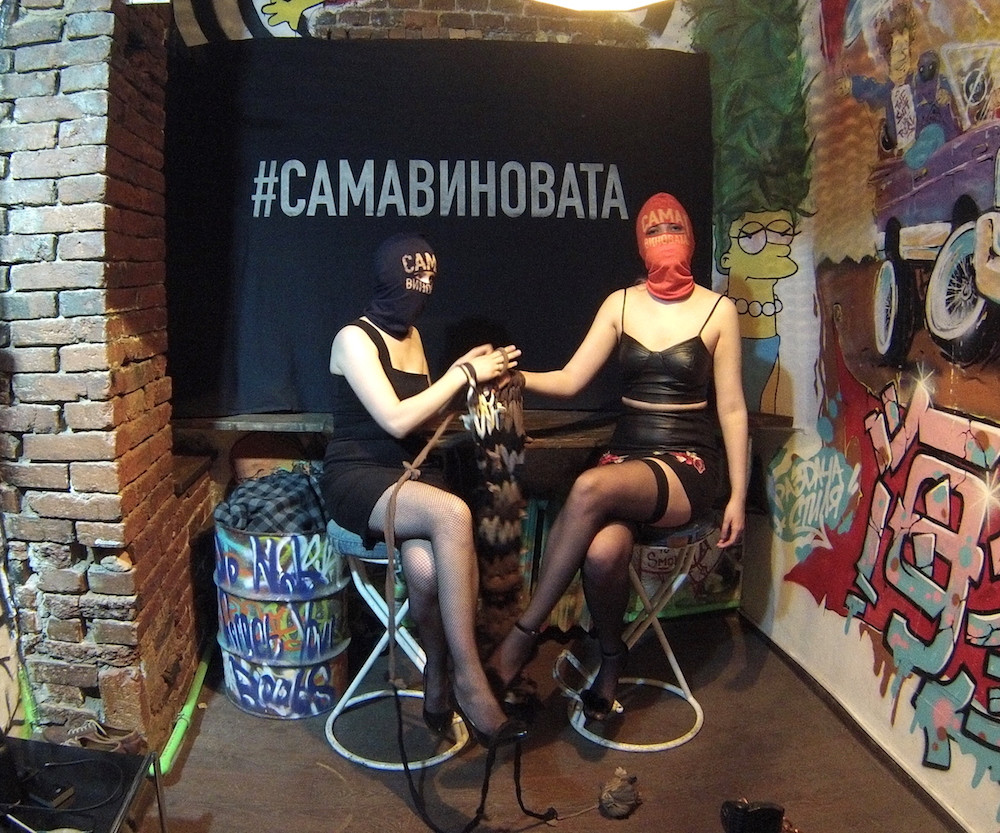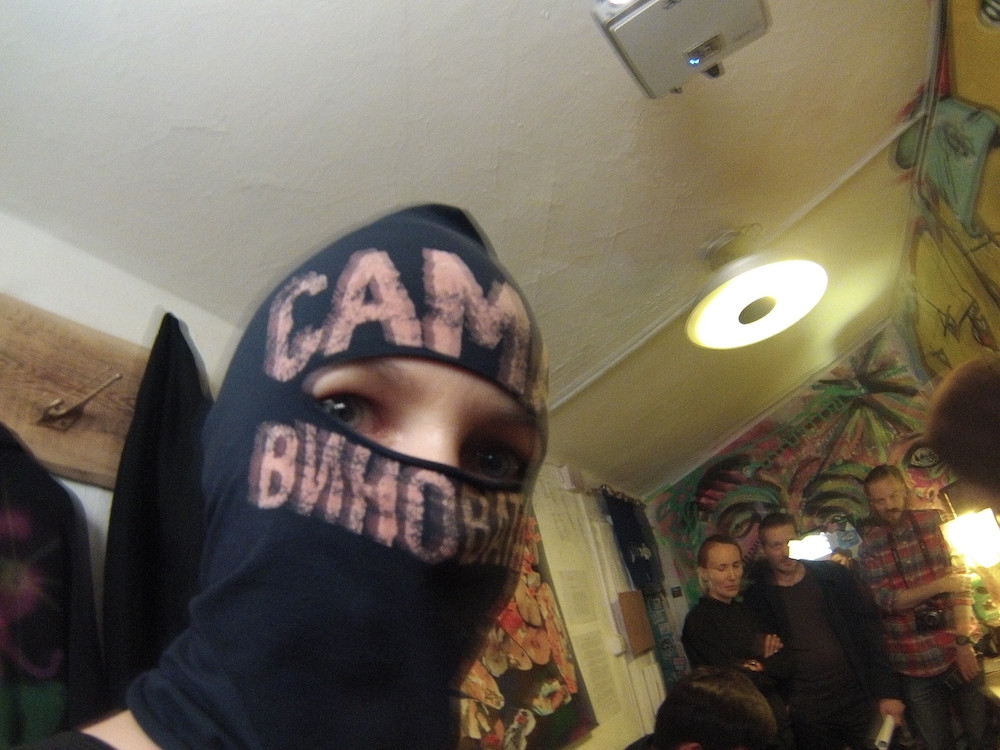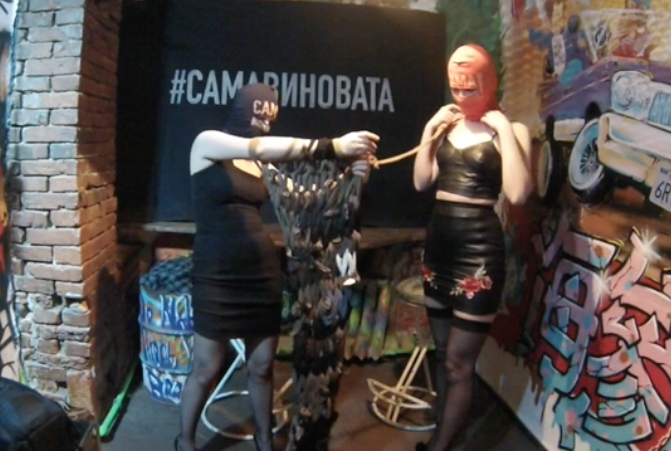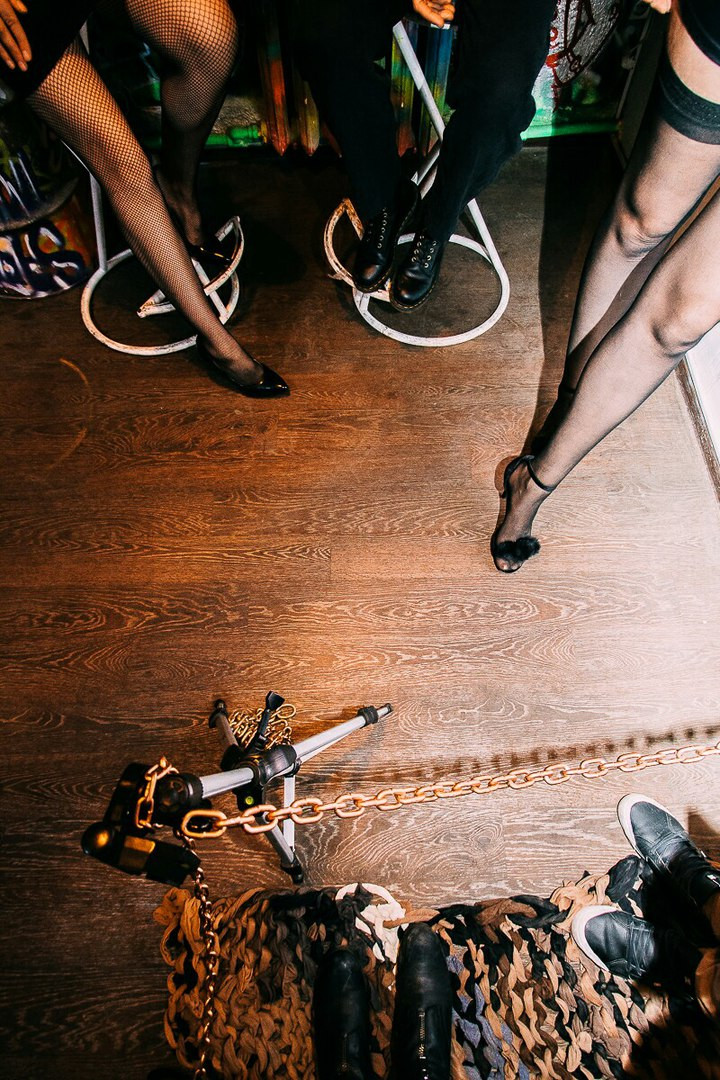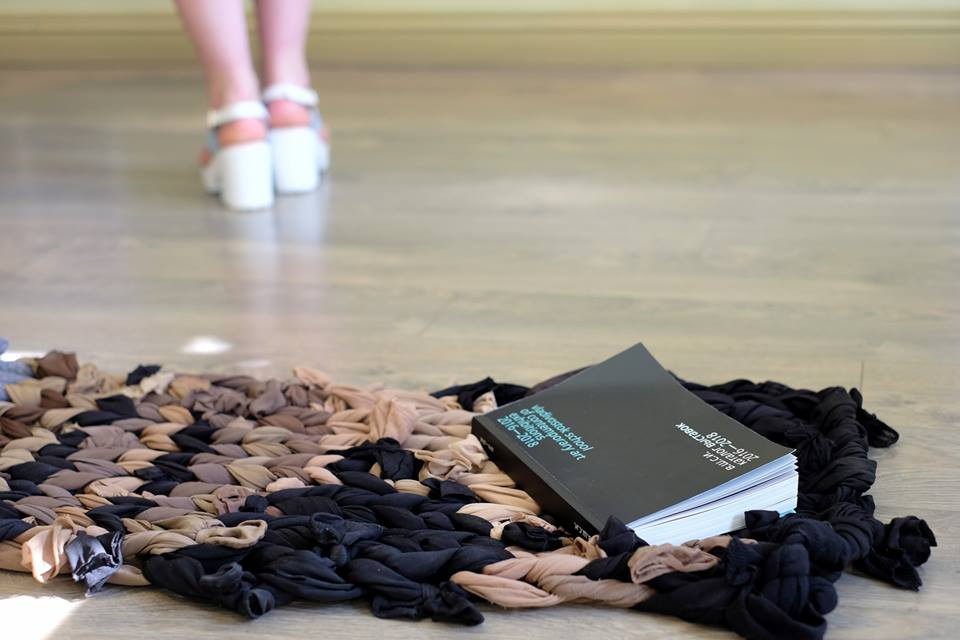 The mat at the "Open Systems. Self-Organized Art Initiatives in Russia: 2000 - 2018" exhibition by Garage Museum of Contemporary Art at the Artеtazh Modern Art Museum, Vladivostok.